← Back
The Return of the Peaky Blinders: A Pocket Watch Guide to Season 5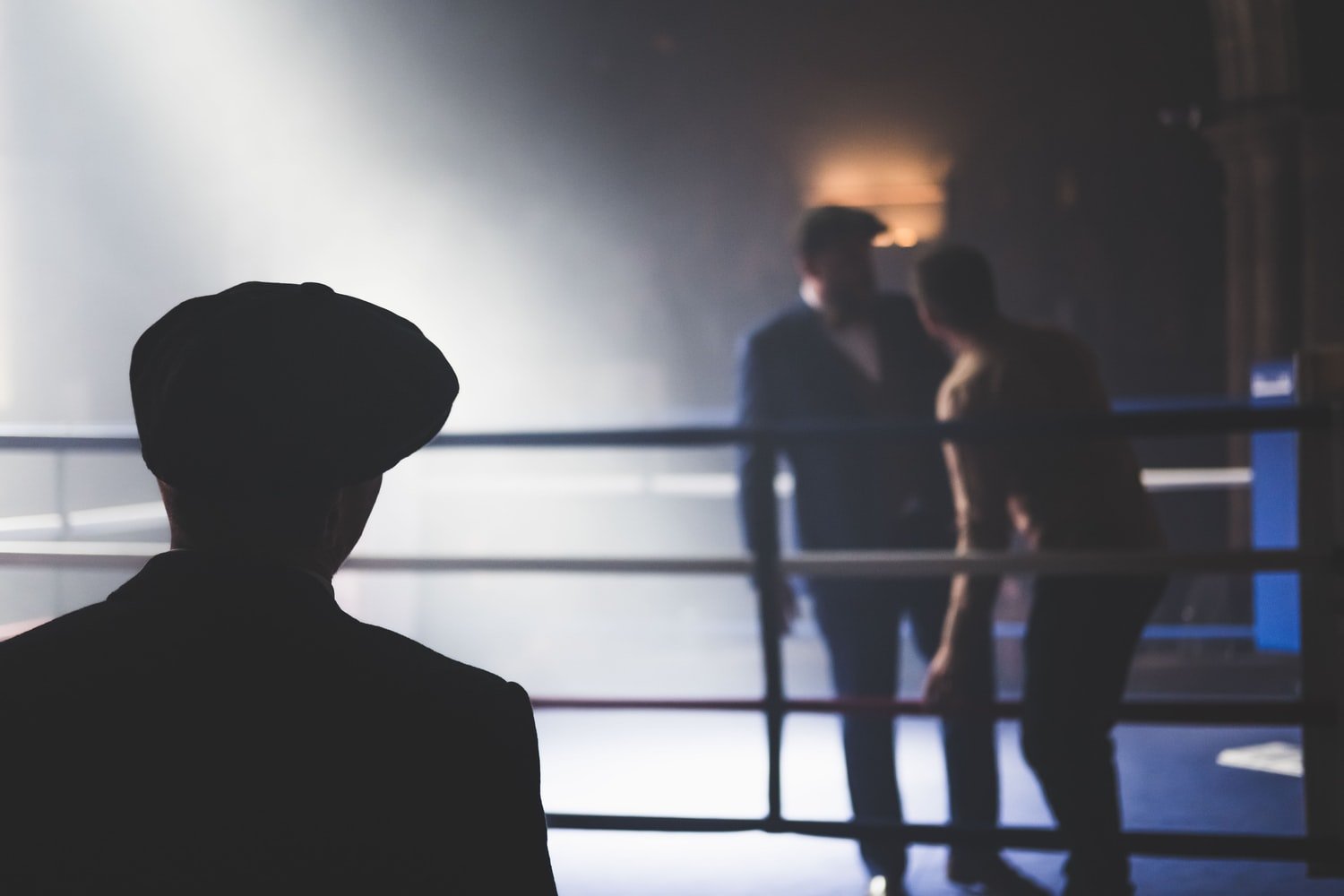 Get your flat caps and pocket watches ready, our favourite Birmingham family is set to make a return to our screens this Autumn. It seems like an age since we last caught up with the Shelby family and season 5 is set to be the best yet following the family's victory over mob boss, Luca Changretta. Now, it's fair to say we have a vested interest in the show and can often be found zooming in to see which pocket watches the Shelby brothers are wearing this time around. If you haven't already caught up with our Peaky Blinders guide to the pocket watch, take a look to see how to nail their unmistakable style.
As we get closer to the premiere of season 5, let's take a look back at where we left the Shelby family and what we can hope to see in the new episodes!
When is Peaky Blinders season 5 on TV?
Although the actual premiere date hasn't been released yet, it's likely that we will see the first episodes aired in September/October. Be warned though, the series will now be shown on BBC One, instead of BBC Two!
Who is returning to Peaky Blinders season 5?
The majority of the main cast is returning for season 5, with the notable exceptions of Joe Cole (RIP John Shelby) and Tom Hardy (Alfie Solomons). We can expect to see the family led once again by Tommy Shelby and Aunt Polly, the formidable matriarch of the show. Other returning characters include Ada Shelby, Linda Shelby, Arthur Shelby, Finn Shelby and Aberama and Bonnie Gold.
One of the most exciting new characters reveals is The Hunger Games' Sam Clafin as the real-life fascist leader, Oswald Mosley. He posted a picture of the iconic flat cap on his Instagram and we can't wait to see what he brings to the show.
What is the plot of Peaky Blinders season 5?
When we last saw the Shelby family they were celebrating Tommy's landslide election win, yes, the Shelby's have entered politics and Tommy is now the Labour MP in the Birmingham South constituency. As the family continue to build up their power, season 5 will kick-off in the aftermath of the 1929 stock-market crash and Tommy will see himself propositioned by a charismatic politician who wants to change the face of Britain. It's fair to say that this series will see the Shelby's expand their empire and their power even more, ultimately becoming embroiled in decisions that could change the history. Rest assured, it won't be an easy ride for the family! Even though they saw off two of their biggest rivals in season 4, a new wave of gangs will soon make themselves known.
Peaky Blinders season 5 pocket watches
Now that we have Tommy Shelby MP in power, we can assume that his style will get even sharper as he steps into his new role. In a throwback post to the first day of filming on the new series, we see Tommy stood with the director wearing the classic Peaky Blinders cap, three-piece suit, overcoat and….what's that we spy? A beautiful gold pocket watch chain draped elegantly over his waistcoat.
Over the course of the series, we've seen Tommy favour heavy pocket watch chain styles, with strong gold links no doubt attached to an elaborate timepiece in his pocket.
Pocket watches are a staple piece of the Peaky Blinder uniform and it's interesting to see the difference in the chain lengths and weights of each member of the gang. In this throwback picture from season 4, we see Tommy and Arthur Shelby both wearing heavier gold chains, perhaps signifying their position in the family.
To get the look, we recommend checking out at our selection of beautiful gold pocket watch chains. If you prefer the heavy-duty style, our 9ct rolled gold double Albert pocket watch chain is a fantastic choice and looks great paired with a wide range of suit styles.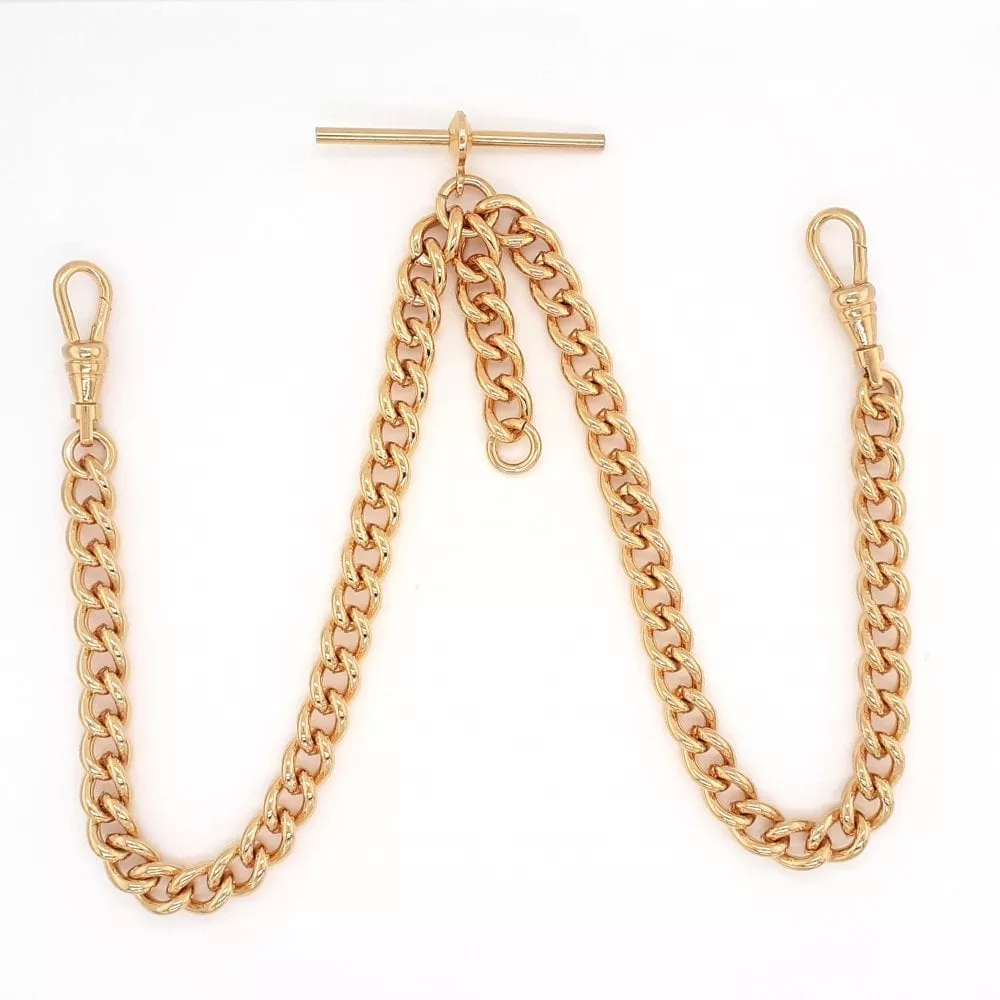 For a truly personalised style, why not take a look at the Greenwich single Albert pocket watch chain with an engravable fob. Tommy often wears a chain with a fob hanging off it so this is a great option for fans of the show, you could even get it engraved with your favourite Peaky Blinders quote – ideal for groomsmen gifts!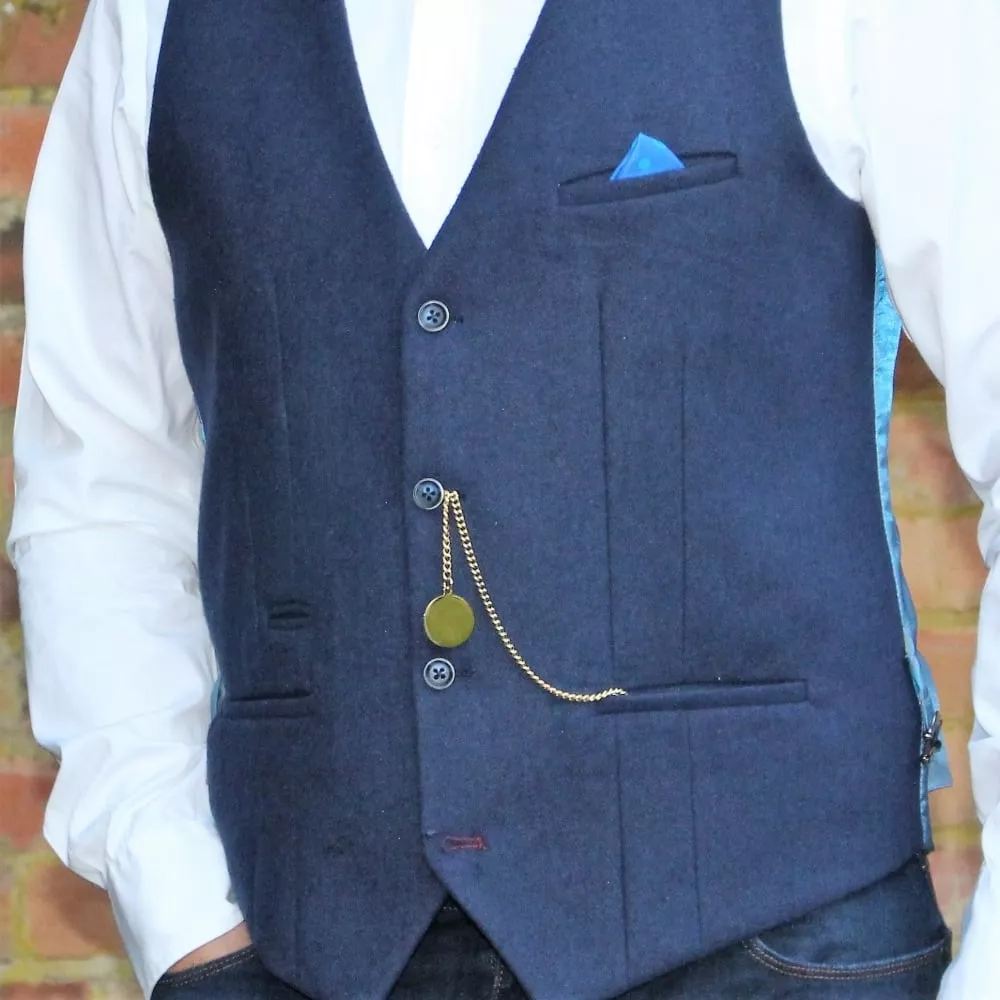 Once the season gets going, we're going to updating our blog with some of the best pocket watch spots from season 5! Keep your eyes peeled and don't forget to check back for all of the best Shelby pocket watch styles, by order of the Peaky Blinders!
Back To Top