← Back
The Pocket Watch: The Perfect Gift For The Groom?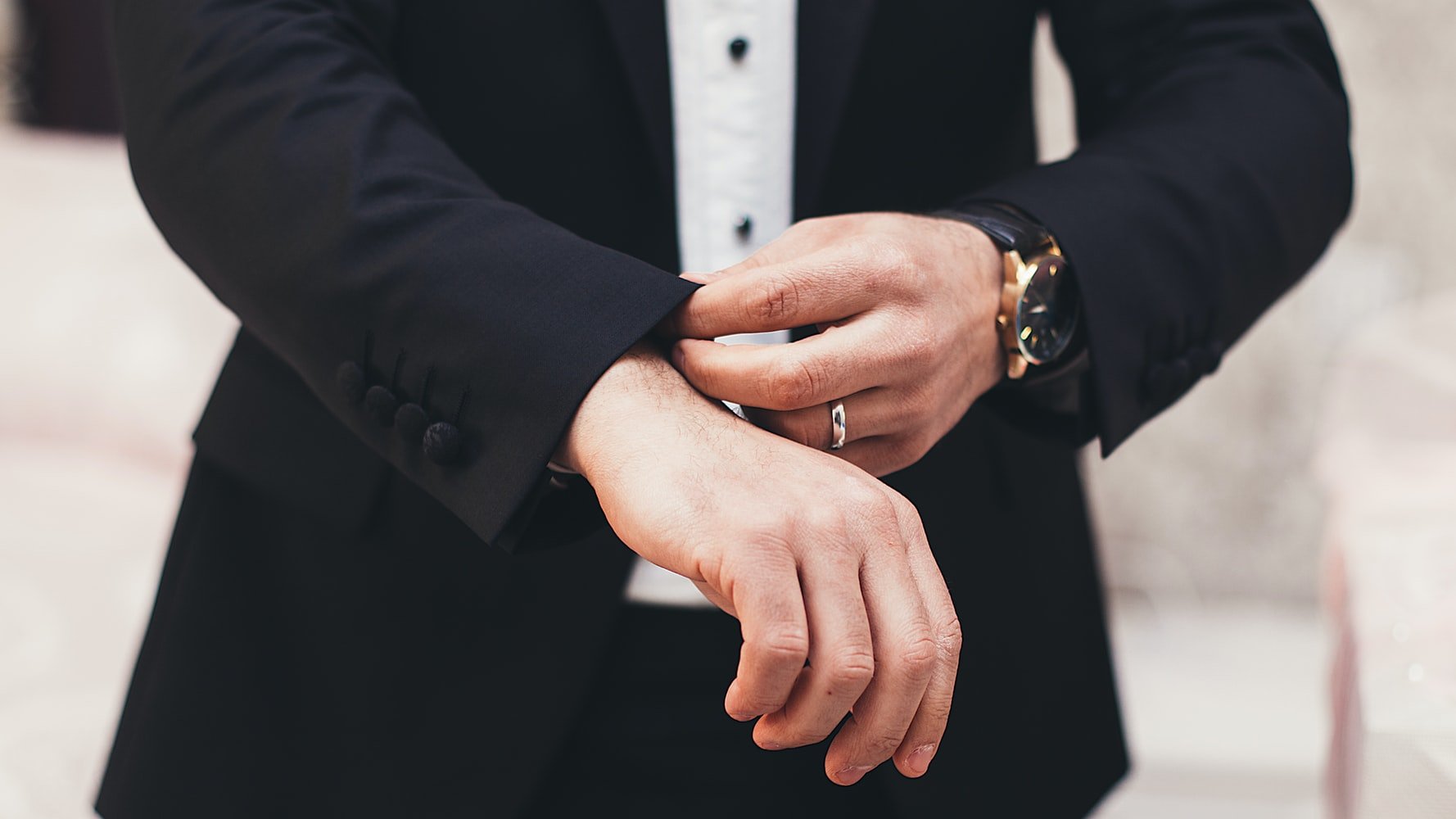 Finding the perfect gift for your groom can be tricky. What do you get to symbolise the biggest day of your lives? Socks?
One of the most popular choices for a grooms gift is a pocket watch. Not only is it a stylish addition to his wedding attire, it's a sentimental keepsake that can be treasured for years to come. We've picked out some of our favourite pocket watches that we think make perfect gifts for grooms. Whatever his style, we can make sure he gets to the church on time AND looks the part as you say 'I do'.
Woodford – Swiss Movement Sterling Silver Half Hunter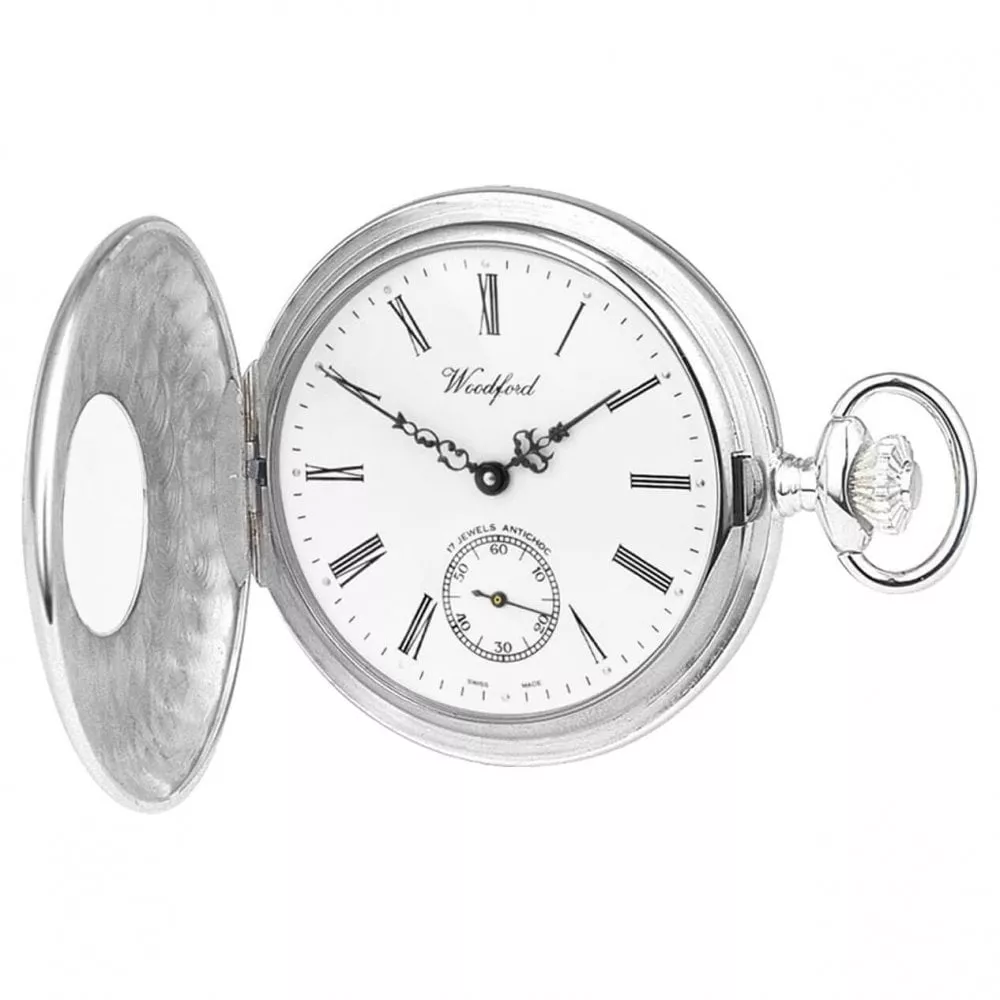 This classic sterling silver pocket watch by Woodford is a great choice for any groom-to-be. The half-hunter style showcases the beautiful dial without having to open the case fully, ideal for a quick time check before he heads to the altar! The Roman numerals and Louis style hands give this timepiece that extra-special touch, plus with free engraving, you can add the date of your wedding or a special message to commemorate the day.
Royal London – Double Hunter Mechanical Pocket Watch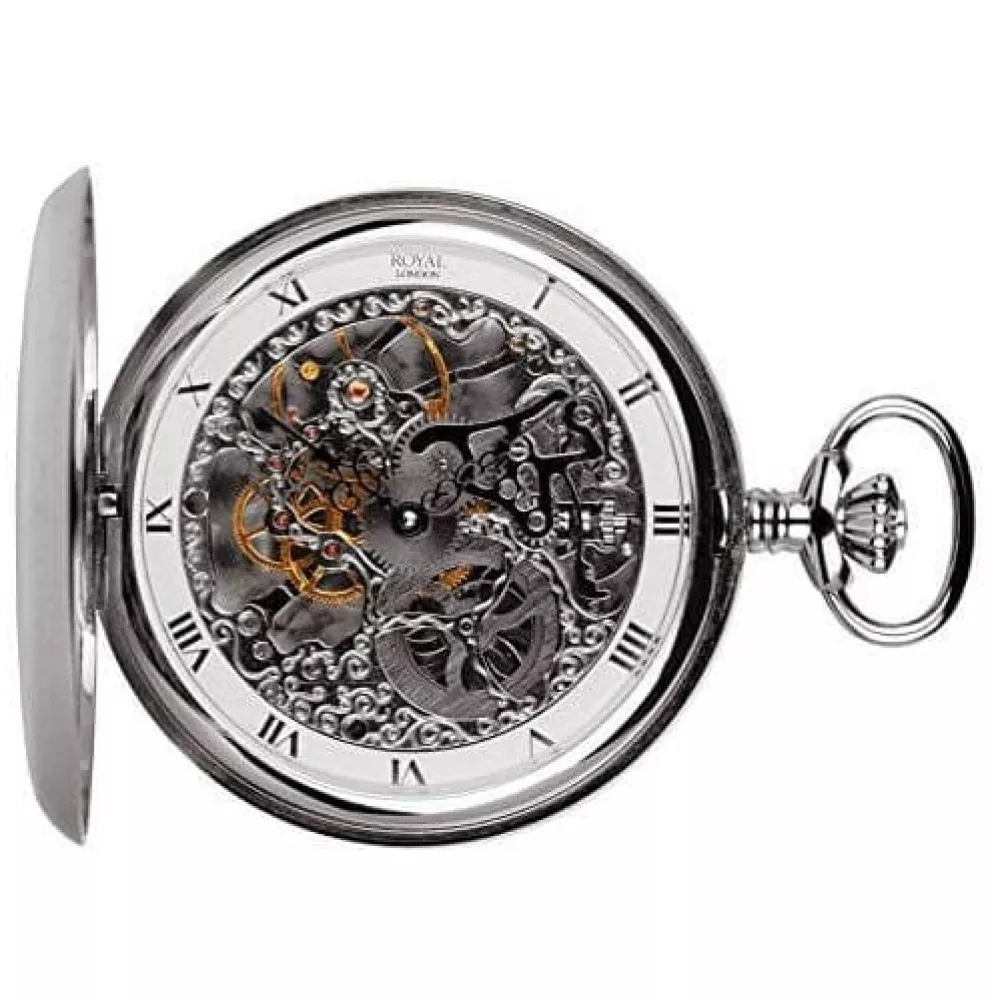 Don't let the plain case fool you, this stunning double hunter mechanical pocket watch by Royal London hides a truly show-stopping display. Made from stainless steel, the clear circular dial showcases the inner workings of the timepiece – perfect for grooms that love anything technical. This piece is also suitable for engraving and comes with a presentation box and matching pocket watch chain.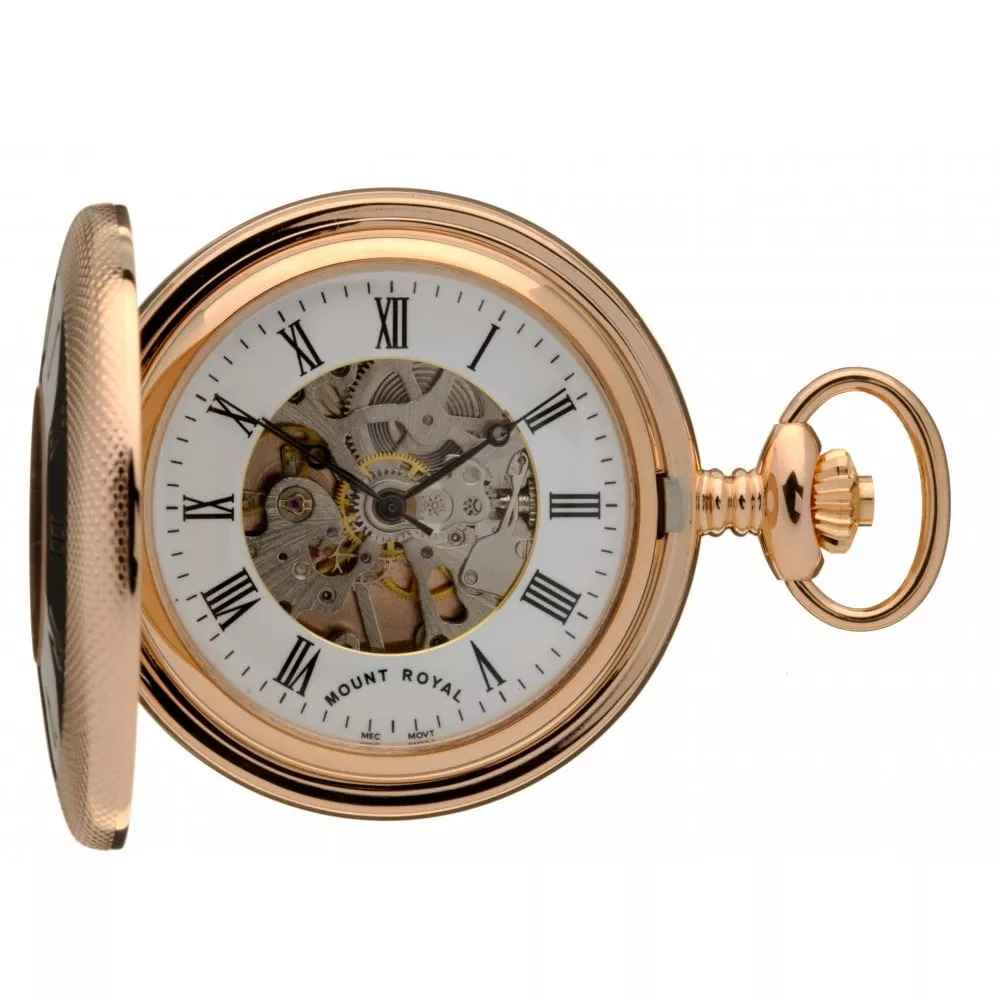 Rose gold is still having a 'moment' and this beautifully polished rose gold plated pocket watch is perfect for the modern groom. The striped pattern and oval shield set this timepiece apart from the rest, with a full hunter case that opens to reveal a date display with Arabic numerals. If your groom is all about showcasing his own personal style and standing out from the crowd, this pocket watch is guaranteed to put a smile on his face on the morning of the wedding.
Woodford – Polished Gold Plate Full Hunter

Sometimes only gold will do! This gold plated Woodford pocket watch is perfect for any groom that loves the finer things. Paired with a gold pocket watch chain we think this is a stunning addition to any traditional wedding suit, with a stylish white face and gold Roman numerals. The plain gold case is ready to engrave with a personal message and the mechanical black hands will make sure he's ready to meet you at the top of the aisle!
If you're planning on buying your groom a pocket watch, we're here to help. From pouches, boxes and stands to keep his new timepiece protected from damage to pocket watch chains in a variety of styles to suit his ensemble – we have you covered.
Shop our full pocket watch collection today and find the perfect piece for your big day. Don't forget! We also offer an engraving service to help you add that personal finishing touch.
Back To Top