← Back
Pocket Watches on Film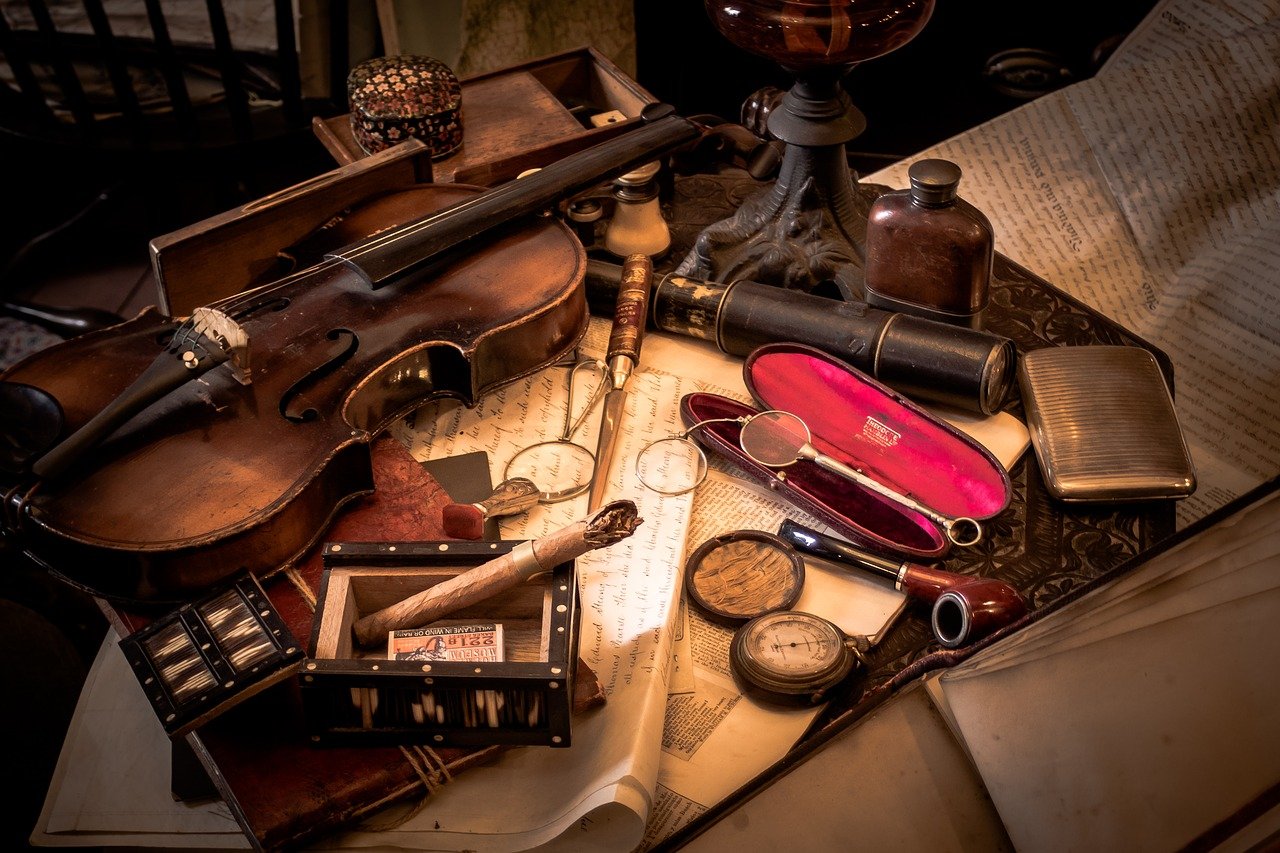 If you're a pocket watch aficionado, chances are you're always on the lookout for characters wearing them in the movies. Typically used to symbolise a display of wealth, intelligence and power, these timepiece have popped up in many blockbusters over the years, from sci-fi to thrillers and everything in between. We're going to take a look at some of the most famous pocket watches to appear on the big screen, let's see how many you can remember!
Sherlock Holmes
Perhaps one of the most famous pocket watch users in literary and film history, Sherlock Holmes in no stranger to a classic timepiece. In the recent Sherlock film starring Robert Downey Jr, he is spotted carrying a smart silver pocket watch attached to a chain. However, it is the other Holmes brother that caught our attention in the BBC series. Mycroft knows the important of making a good impression and his sharp attire is always finished off with a Woodford pocket watch in a full hunter style.
Steve McQueen
When it comes to film icons, Steve McQueen is up there with the very best. In the 1968 crime caper, The Thomas Crown Affair, McQueen swapped his usual biker jacket to a smart 3-piece suit complete with a Patek Philippe gold pocket watch. This is one of three stunning timepieces that McQueen uses throughout the film but in our option, it's the one to watch! Fastened to his suit by a matching gold pocket watch chain, the Patek Philippe has become a much sought after model for fans of McQueen.
The Time Machine
The 2002 time travel film, The Time Machine, has become a cult hit with fans of the Steampunk movement. Driven to desperation by personal tragedy, Guy Peace must prove his theories are correct and time travel to change the past. The costumes worn in The Time Machine have heavily influenced the Steampunk subculture and the scene where a time traveller showcases a collection of pocket watches had many fans hunting down similar timepieces!
The Edge
A film that many pocket watch fans have found hard to watch! Anthony Hopkins plays Charles Morse, a wealthy man who finds himself battling more than just the elements as his plane crashes in the Alaskan wilderness. In order to survive, Morse must create a survival kit which means his Hamilton Hunter pocket watch is one of the first victims. See if you can make it through the pocket watch smashing without putting your hands over your eyes!
Have you spotted a pocket watch used in a film or have we missed out one of your favourites? Leave us a comment below and join the pocket watch conversation. Don't forget, we are the UK's leading supplier of quality pocket watches with plenty of styles and models to choose from. Shop the full collection today.
Back To Top