← Back
Pieces of Time: Evolution of Pocket Watch Design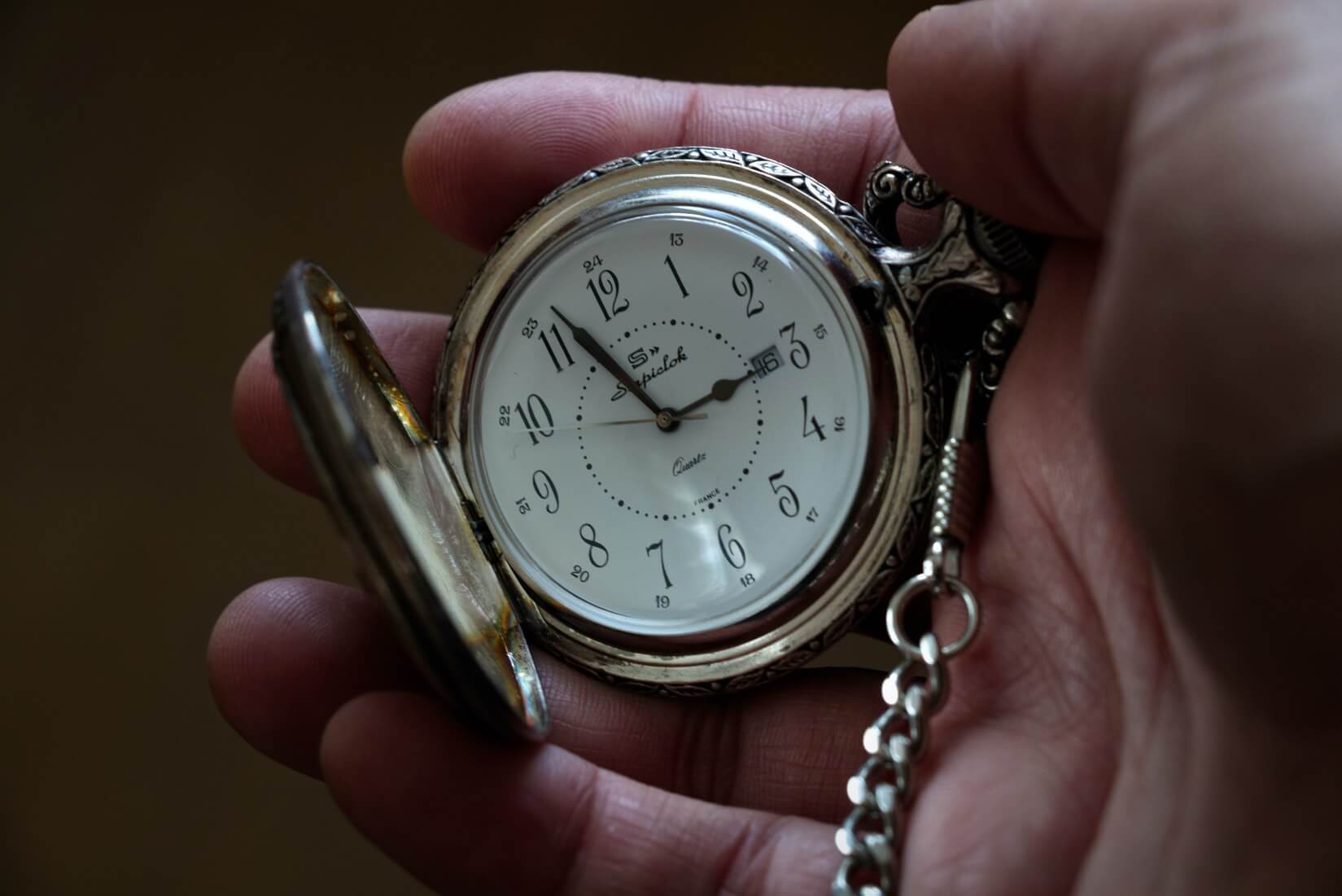 The pocket watch has always been a symbol of refined elegance. From the early days of the fifteenth century when they were worn solely by the elite to their depiction on the big screen worn by Hollywood legends. Today, the pocket watch is enjoying a resurgence – thanks mainly to the increase in popularity of vintage fashion and classic style. In this blog, we're going to look at how the pocket watch has evolved and its current place in modern day society.
Has much changed or do these timepieces still reflect the classic grandeur of a bygone era?
The New Generation
When you look back at the history of the pocket watch you can clearly see the evolution from its invention to its waning popularity as wristwatches became the timepiece of choice. Over the last few decades, we've seen popular characters on TV and in films wearing pocket watches as an important aspect of their character. From Sherlock Holmes to Poirot and even the Peaky Blinders, the pocket watch is used as a status symbol as well as a fashion statement.
Today, pocket watches are becoming increasingly popular, both for everyday use and for special occasions. They've become to go-to gift for wedding parties, with grooms and groomsmen incorporating pocket watches into their attire for the day, usually with an engraved message to ensure it remains a memory of the occasion. We're also seeing more people adopt the pocket watch as part of their everyday look, especially those favouring a vintage style.
Aesthetically, modern pocket watches are similar to their predecessors however, the new generation boasts plenty of features to bring them into the modern era. From modern materials and features to a return to simple minimalistic designs, we're going to look at some of the most popular modern pocket watch designs available to buy online.
Greenwich – The Westminster – Chrome Mechanical Dual Time Double Hunter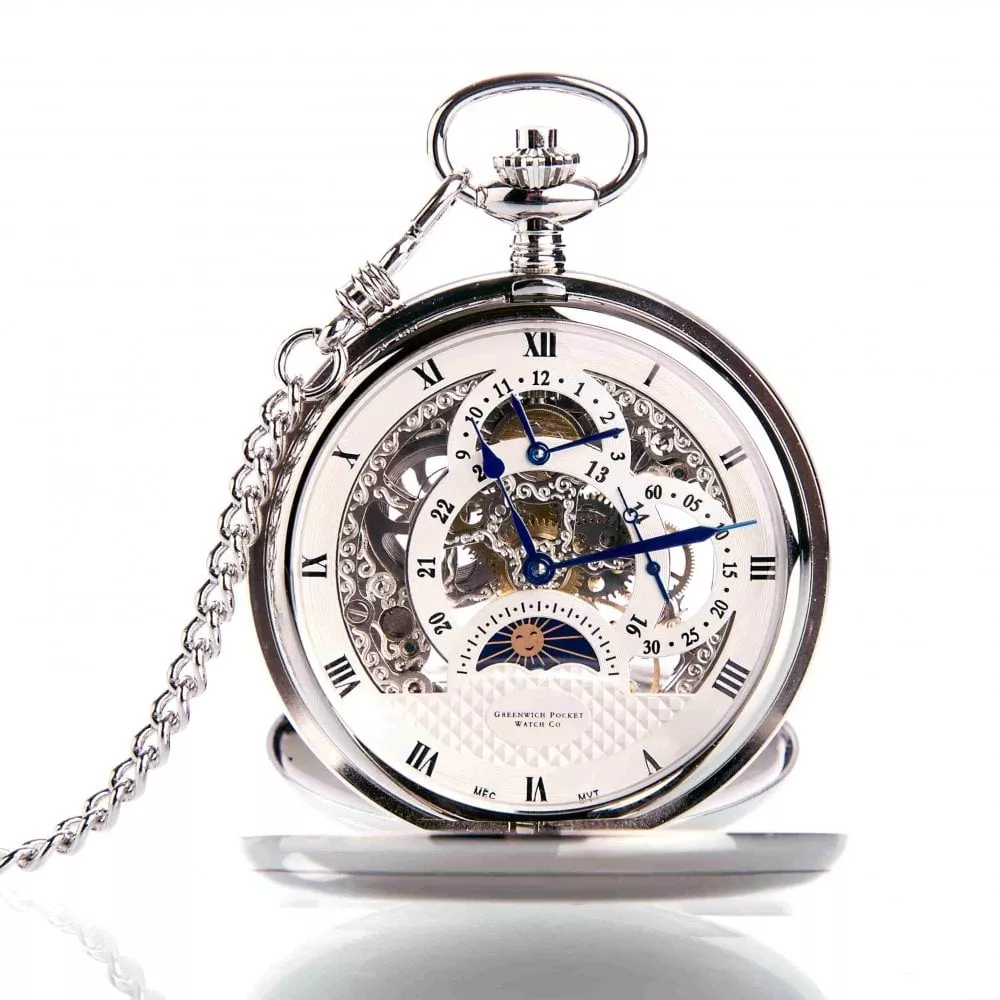 With a polished chrome case, this double-hunter pocket watch may look classic but it's packing a punch. The dual dial face is decorated with a sun/moon dial and a smaller second hand dial. Available with a matching chain, this pocket watch is ideal for special occasions and is controlled by a reliable hand-wound mechanical 17 jewel.
Jean Pierre of Switzerland – Double Half Hunter Alarm Pocket Watch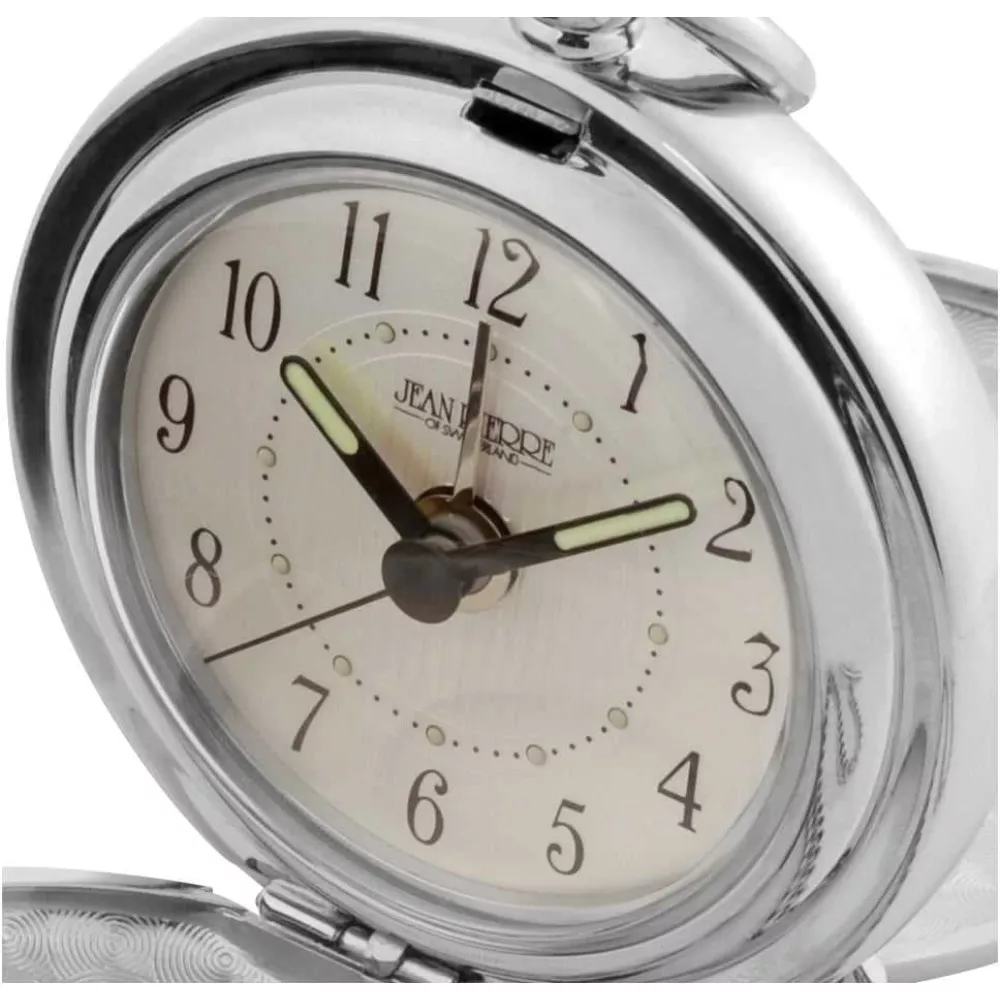 A beautiful depiction of classic design with modern features, this Swiss Quartz (battery operated) pocket watch is perfect for the modern gent. With a simple design, this pocket watch boasts an alarm clock and glow in the dark hands – with a two-tone metal case that shows the passing of the minutes.
Rose gold is proving to be a trend with staying power and this stunning Royal London rose gold pocket watch is a great way to stay in fashion. The warmth of the metal is heightened thanks to the highly polished finish and the striped design gives this timepiece a truly modern touch. The front case reveals a silver dial with blue Roman numerals and a small window to view the skeleton movement.
Find a wide range of modern and classic pocket watch styles at pocketwatch.co.uk today. With plenty of designs to choose from including to brands including Mount Royal, Royal London and Jean Pierre of Switzerland, there's something to suit all tastes.
Back To Top